The Fred Report - Mid Week Update August 10, 2011
|
author/source:
Fred Meissner, CMT

The FRED Report – Financial Research, Education & Data
Mid Week Update
Volume 3, Issue 64
August 10, 2011
Download PDF Version here
Update of Market View
The market rallied closing with an upward bias as we thought it might, given the extremes in the daily FPO we noted in our alert of yesterday. We have had extremes in breadth and new lows as well, suggesting that some climatic behavior has occurred. Obviously this has been a difficult market but it looks as if there is some light at the end of the tunnel. The test of the 1090 (night session) or SPX cash 1100 has fulfilled downside possibilities short-term that we suggested in the FREDAlert we sent out yesterday.
Our forecast for the next several days is a rally to the 1200 to 1235 area on SPX followed by some backing and filling, and then another move down within 5 -7 weeks to retest and slightly exceed the low we have made on a closing basis. Should that prove successful it would indicate a bottom that should remain in place for the rest of 2011. Ideally we would see a small down open and then turn up to exceed today's highs. Should the market surprisingly decline below Tuesday's lows there are likely lower prices in store. But, that would be a surprise.
Our call will be especially interesting this Thursday, as we will have some more time under our belts. We want to see a few days of positive action before we feel we are completely out of the woods for the near term.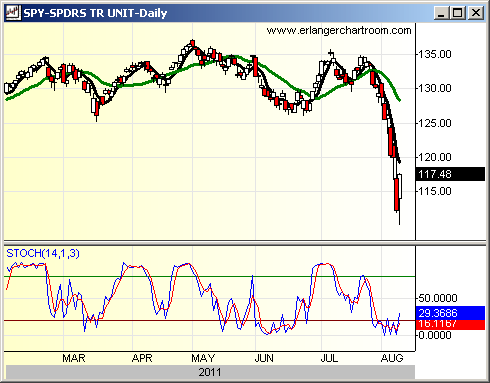 Other Points of Interest
GLD has also hit our price target for moving to an underweight (169), this was hit on the gold futures last week. Readers may want to take some of the GLD profits and put it into the PSAU – this mining and precious metals ETF is outperforming stocks so far, and should outperform into the end of the year. We show daily GLD and PSAU below.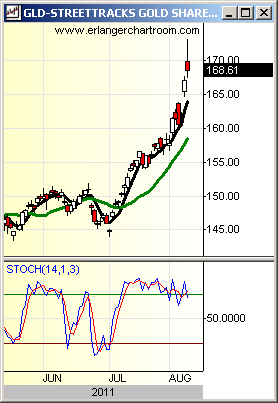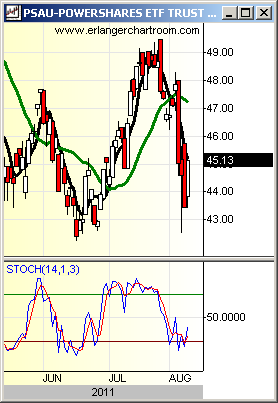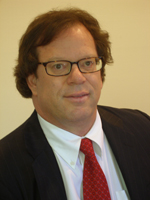 Who is Fred Meissner, CMT?
Listen here:
The FRED Report is not authorized, endorsed, or affiliated with the Federal Reserve of St Louis and its FRED Economic Data.