The Fred Report - Mid Week Update October 5, 2011
|
author/source:
Fred Meissner, CMT

The FRED Report – Financial Research, Education & Data
Mid Week Update
Volume 3, Issue 80
October 5, 2011
Download PDF Version here
Update of Market View
WE WILL BE TRAVELING IN TEXAS AND WILL ANSWER EMAIL AS I CAN
We would very much like to thank subscribers who emailed in regarding the correctness of the Monday Morning Alert. It is always gratifying when something works, but please remember this call when we make mistakes – but I know subscribers want me to stick the ole neck out. I will always remember a broker at my first job that excitedly told me, "I'm going to buy options! This market could go up or down a little bit – substantially!" with a straight face (are you listening, Michelle?).
So far, the situation reminds me of the World Chess Championship in 1978, Game 28, won by Korchnoi, when the score was Karpov 5, Korchnoi 2. Karpov needed only one more win to end the match. When asked if his victory signified a reversal of fortunes, Korchnoi's reply was – "I have won one game in a row"….
In other words, trading continues to go along in a way that suggests the divergence bottom scenario is working, but the market remains precariously placed. We have a couple of observations based on client concerns. Most important: We now have a good benchmark, or stop. If we are going to be right and the lows of Tuesday are indeed significant and possibly the lows for this correction, they should not be exceeded. In other words – risk management strategies should kick in if the SPY moves much below Tuesday's lows.
We would like to see a bit of choppy up and down action over the next few days, again NOT a huge runaway market, where moving average systems begin to go positive, breadth continues to improve, etc. Ideally we will keep a high level of fear in the marketplace. Most people were skeptical of the rally today – a good sign. Another day like yesterday, with a down open and choppy trading that closes up would be just fine.
We show weekly charts of IWM and DIA going back to the 2010 lows. Note that stochastics are down in the basement, and should they move up above 20 that would be a big plus.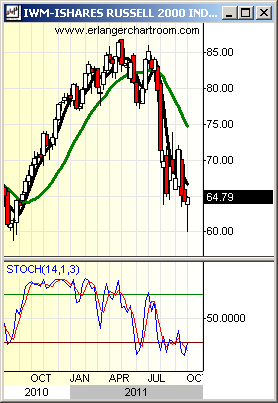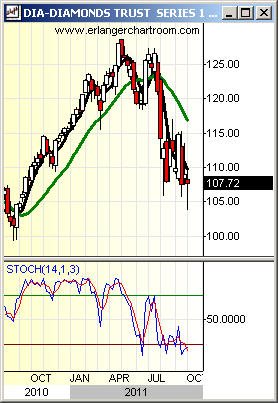 Other Points of Interest
We show the BRIC countries weekly charts below. Note how much weaker these are than US indexes. As of now, we remain concerned about relative performance (see them vs. the 2010 lows. We would lean more towards using US small and mid-cap stocks for speculative money rather than trying to pick these up cheaply.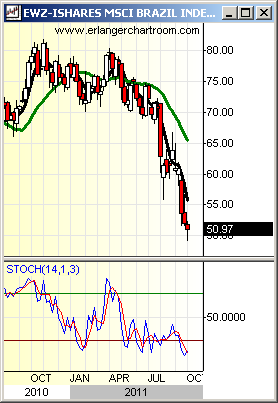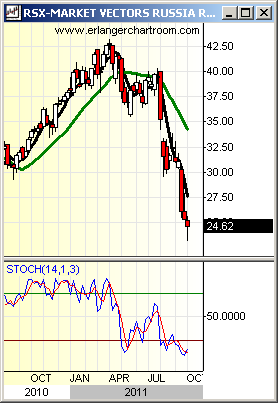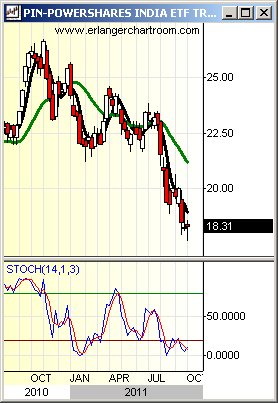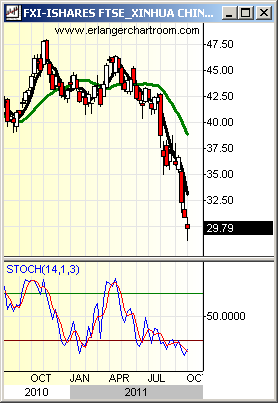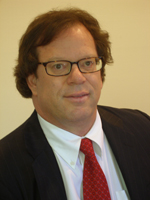 Who is Fred Meissner, CMT?
Listen here: